Hard Hats, 12, You Pick the Color of the Case, Standard Slide Suspension
MPN: Cheap-Hard-Hats
$69.95

Hard Hats, 12, You Pick the Color of the Case, Standard Slide Suspension
MPN: Cheap-Hard-Hats
$69.95
Product Details
---
These professional grade hard hats are sold by the case at a great bargain price - perfect for outfitting a large workforce!! There are 12 per case as low as $47.95 per case, that's just $4. per hard hat when you order 12 cases!
Features:
4-point injection-molded, polyethylene suspension, standard size, adjusts from head sizes 6 1/2 - 8.
Short peak and trim profile.
Functional rain trough.
Made in America and meets ANSI Z98.1-2003, Type 1, Class C, E and G requirements.
Available in 9 colors: Yellow, White, Blue, Red, Orange, Green, Gray, Lime, Dark Blue
Hard Hat weighs just 11.75oz, the lightest one we know of!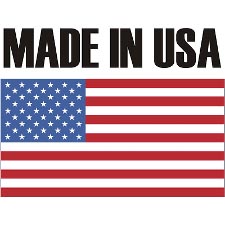 Suspension as pictured:
Why are these hard hats so cheap? The plastic (injection molded) suspension (meets all ANSI requirements!):