Made in USA Professional Grade Light Pink Hard Hat
MPN: Light-Pink-Hard-Hat
UPC: 720609197757
$7.95

Made in USA Professional Grade Light Pink Hard Hat
MPN: Light-Pink-Hard-Hat
UPC: 720609197757
$7.95
Product Details
---
We really appreciate when manufacturers listen! This light pink hard hat hit the market after a few years of convincing this manufacturer to bring it back. And we are so happy they did!
Features:
Short peak and trim profile.
Functional rain trough
4-point woven nylon suspension.
Easy Quick-Slide or Ratchet sizing adjusts from head sizes 6 1/2 - 8.
Accessory slots accomodate a wide variety of eye, face, hearing products, can even attach a chin strap (all accessories sold seperately)!
Moisture-wicking brow paid is removable, washable and replaceable.
Certified compliant by the manufacturer with headband installed in reverse position!
Meets ANSI Z89.1 - 2009, Type 1, Class C, E and G requirements.

Not sure it will fit? Click Here for CharmandHammer's hard hat measuring guide.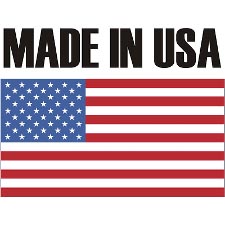 Why choose these hard hats? Because this manufacturer GIVES BACK to the community!! As a family owned and operated company ERB Industries, donates generously to The Shepard Center, A catastrophic care hospital in Georgia, as well as other community events. We think every company should give back something and we like to promote those that do!
Same exact hard hat as the HOT pink, except this one is LIGHT pink!! It is now our NEWEST favorite here at Charm and Hammer.com, as it is a very nice shade of pink that will compliment just about any of our other products! Available with a standard (quick glide) suspension (6.50 each) , or a ratchet suspension ($9.95 each)! Sold individually or save by the case of 12. Made in the USA, meets Z89.1-2003, Type 1, Class C, E & G requirements. Fits standard head sizes 6-1/2 to 8. Did I mention, these are made in the USA?! These aren't just fashionable, they are professional grade OSHA Compliant hard hats!
Logo imprinting available: This is the most logo imprinting friendly manufacturer! You need to supply ARTWORK and pantone color codes(s). Imprinting Charges vary with quantity and number of colors in the logo ~ minimum quantity is 24 (just 2 cases). Email your Artwork and Quantity desired to Terri@charmandhammer.com. Logo's are imprinted by the manufacturer only in order to maintain compliance with ANSI Standards. You are not charged until after a signed proof is received. Please allow 2 weeks for delivery after proof is accepted.
Important Safety Note: Do NOT interchange suspensions in different size caps or different manufacturers. (Suspension replacements are available).